DOG AND CAT BOARDING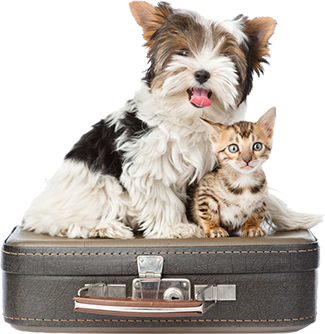 The Mondak Animal Rescue located inside the Buck Scheele Family Animal Center offers dog and cat boarding for your furry kids.
We take very seriously the trust you demonstrate by leaving your pet in our care, and while there is "no place like home," it is our sincere purpose to provide a safe, comfortable, and caring environment for your pet while in our care. Clients should feel confident that our boarding procedures are of the highest quality and that your pet is attended by trained kennel staff.
We have 4 kennel size options for your dogs:
Luxury- $40 per day additional $10 for the 2nd pet
Large-$35 per day additional $10 for the 2nd pet
Medium-$30 per day additional $10 for the 2nd pet
Small-$25 per day additional $10 for the 2nd pet
Cat Condos:
$15 per day
We require ALL vaccines be administered 7 days prior  to your arrival. This allows you time to watch for any adverse reactions to the vaccinations.  All dogs that attend our boarding facility must be fully vaccinated prior to board. We require your pet be vaccinated for Rabies, Distemper/Parvo and Bordetella vaccine. All of these vaccines are required and your pet will NOT be admitted in our facility even if the vaccine is expired by just one day.  This is to protect not only your pet but to protect other pet owners also.
All cats will be required to have Feline Leukemia, FVRCP and Rabies prior to boarding.
To reserve a kennel for our boarding facility please e-mail customercare@nemont. net or [email protected] to receive our boarding agreement, waiver and intake forms or feel free to call 701-577-7387 with any questions during our business hours Tuesday-Friday 1pm-5pm or Saturday 1pm-4pm.